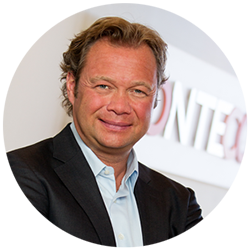 Scott Monteith
President/CEO
Scott Monteith is an entrepreneur with a successful track record of moving inventions from ideation to commercial success. He began his business career in 1991, launching the Stormceptor System into North America before there was an established market for stormwater treatment products. He has extensive experience in the areas of marketing, manufacturing, technology transfer, technology licensing, new product development, patent management, corporate development, international business and strategic planning.
Scott founded Monteco Ltd. in 1995 and has served as its President and CEO since. Monteco has launched a successful portfolio of companies that include Biox, Imbrium Systems, Green Turtle Technologies, Filamat Composites, Imtex Membranes, Good Harbour Laboratories, Riptide Tek, AutoServe1 and Alfacon Solutions.
Scott has a Bachelor of Business Management from Ryerson University and is an active member of the Young President's Organization (YPO)
Michael Brandt
Chief Financial Officer
Michael Brandt is the Chief Financial Officer of Monteco Ltd. Partner at KPMG for twelve years, developing a $1.3 million client service base in the Media, Marketing & Communications, and Manufacturing & Distribution sectors. Prior to joining Monteco, he was the Chief Financial Officer of Loews Cineplex Odeon Corporation and Thomas Cook Financial Services. Chartered Accountant with a Bachelor of Mathematics degree from the University of Waterloo.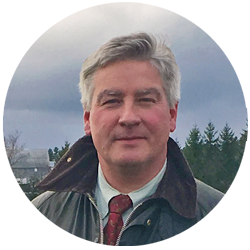 John Loewen
Director of Corporate Development
John Loewen is Director, Corporate Development at Monteco Ltd. where he is responsible for capital raising, mergers & acquisitions, and strategic development. John has over 30 years of investment banking and international finance experience in Canada, South Africa and the United Kingdom. He was CEO of Toronto based Loewen & Partners Inc., which provided investment banking and advisory services to private mid-market companies. John also worked with Accel Partners, KKR, and several international mining houses, to establish Global HubCo B.V. in London, England to develop global e-marketplaces for trading of commodities. He was a Director of Deutsche Bank Canada and Deutsche Bank South Africa, where he held various positions including being a No.1 ranked research analyst, mining investment banker and head of Equity Sales & Trading.