Membrane Separation Technology Market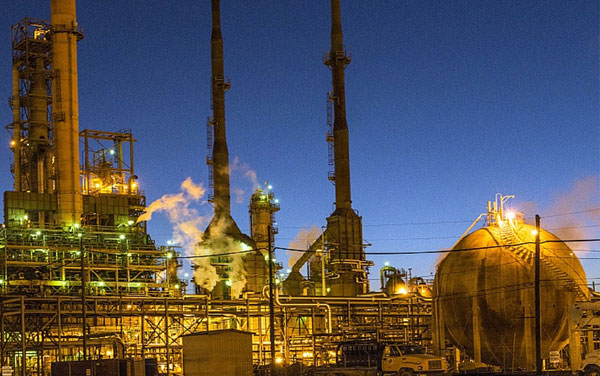 According to a recent report "Membrane Separation Technology Market by Application (Water & Wastewater Treatment, Food & Beverage, Medical & Pharmaceutical, Industrial Processing), Technology (RO, UF, MF, NF), and Region – Global Forecast to 2022″, the membrane separation technology market is projected to grow from USD 18.55 Billion in 2016 to USD 28.10 Billion by 2022, at a CAGR of 7.2%. While much of this growth is expected to focus on the rising demand from water treatment applications, there are a number of other areas of interest in the industrial, pharmaceutical, and petrochemical sectors where membrane technology will make significant strides in the coming years.
Where can membranes be used in the petrochemical industry?
For many years, petrochemical companies have been looking for opportunities to deploy reliable, high performance membrane systems to enhance, or replace, long-standing gas separation and purification technologies that are either high consumers of energy, contribute to greenhouse gas (GHG) emissions, or both.   While many attempts have been made by a number of companies over the years to develop membrane systems that can meet industry requirements for separation performance, reliability, and total system cost, very few have been successful to date.
Imtex Membranes Corp. is one of the technology companies pursuing the implementation of membrane systems in the petrochemical industry with PermyleneTM, a patented facilitated transport membrane technology. Permylene focuses on the purification of olefins by separating them from their corresponding paraffins. The benefits that Permylene provides in the olefin-paraffin separation process include a significant reduction in capital expenditures, a reduction in energy costs required to operate the separation process, and a reduction in environmental emissions versus conventional separation technologies. (see White Paper: Cost Effective Alternative to Distillation for Olefin Purification and Extraction). Other areas for potential membrane system deployment include olefin recovery from waste streams, stream value upgrading and new product opportunities (see full benefits details).
The petrochemical industry, as evidenced by presentations made in global industry conferences as recent as the 29th Ethylene Producers' Conference this past April in San Antonio, Texas, is clearly ready to pursue the adoption of membrane gas separation technologies in the petrochemical industry. Imtex Membranes is in the position to lead the push for membrane-based olefin-paraffin separation and purification alternatives, and looks forward to working with the industry in their efforts to achieve significant cost and emissions reductions, and productivity improvements.
To contact the Imtex Membranes team please visit our contact us page.